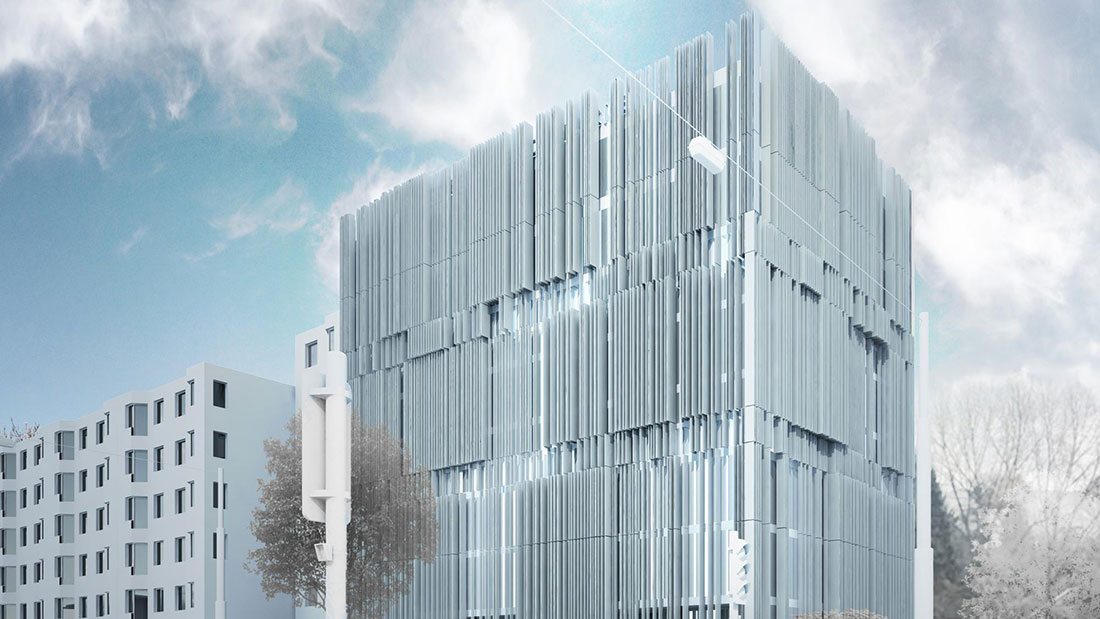 11 Dec

SPG headquarters – upgrades

Société Privée de Gérance (SPG) headquarters in Geneva have been upgraded from their previous state. Glass and steel are the base materials for the upgraded project, which includes them as actual architectural elements in the final building, now featuring two additional floors and a facade which functions as a protective element.

The upgrades to the premises have the aim of improving features in the workspace: light and temperature can be finely adjusted thanks to microperforated blinds, ventilated rooms, silkscreened glass panels in different thickness. A layered glass system juts outwards while forming an internal geometric structure, which is well subdivided in the interior area.

SPG headquarters are indeed the result of a careful balance between the employment of glass and steel and a focused design, where interplay between light, reflections, transparency and functionality aimed at increasing comfort in the workplace are at once protection and movement.

And when the lights of Geneva start to shine, SPG headquarters blend into the city's lighting thanks to an LED system, culminating into an eclectic and kaleidoscopic architectural project, which seeks to convey the soul of steel.